January 10th, 2011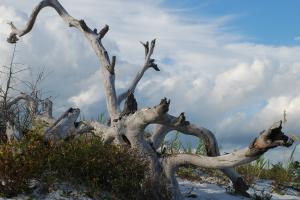 One afternoon while taking a stroll on the beach, I turned and saw this spectacular view. The moment I saw it on the viewer of my
camera I was in awe of the nature that surrounds us daily if we only take the time to turn around to see what is there. From that
day since I always take the time to turn and see what I have passed along the way in a different light and view. Photography isn't
always about the manipulation of the photograph but what you actually see through the lens.
December 29th, 2010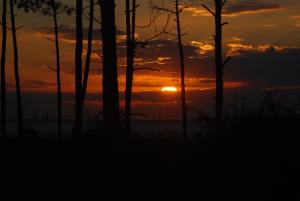 I finally took the plunge and entered one of my photos in a contest at http://www.dpchallenge.com/index.php . I placed 56 out of almost 200. I must say, I was pleased, especially after seeing the other artists photographs. The contest usually gives a week to a two week time frame with basic editing, full editing or no editing. For this contest we were allowed to do basic editing. For now, I have chosen not to edit most of my photographs, other than cropping or soft focus. I believe that there is an art to expressing emotions or make a statement through a visual subject. They say I am missing a lot of fun, but that will come later.
The title to the photo is "The Awakening"